Solar energy as a power source for water pumping
Getting grid power to a location where you need a pump is often not cost effective or practical. Whether you have a dam down the hill, a bore in the field, or a tank at the end of your property, in most cases you cannot choose the location of your pump. You can, however, choose the power source.
Solar energy as a power source for water pumping is an ideal solution where water is required when it's difficult to get mains power to the pump location, or, when you want to 'Go Green' with your power usage, saving money. Solar pump systems can also be configured as 'hybrid' systems and incorporate an additional power source, such as a generator.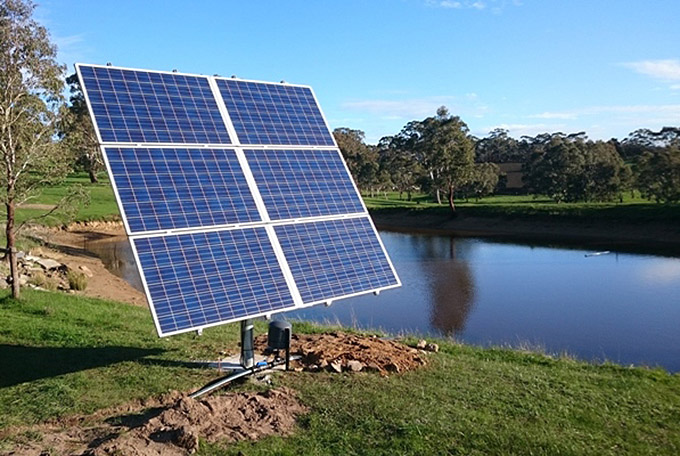 Aldgate Pump Sales & Service designs and supplies solar powered pumping systems for submersible bore pumps, surface pumps (or floating pumps) or inline transfer pumps. We offer both, domestic (home use) and commercial solar pumping solutions. Speak to us about providing a cost effective solution when power is not available.
Want to know more about solar powered water pump systems? Simply call Aldgate Pump Sales and Service on (08) 8339 6577.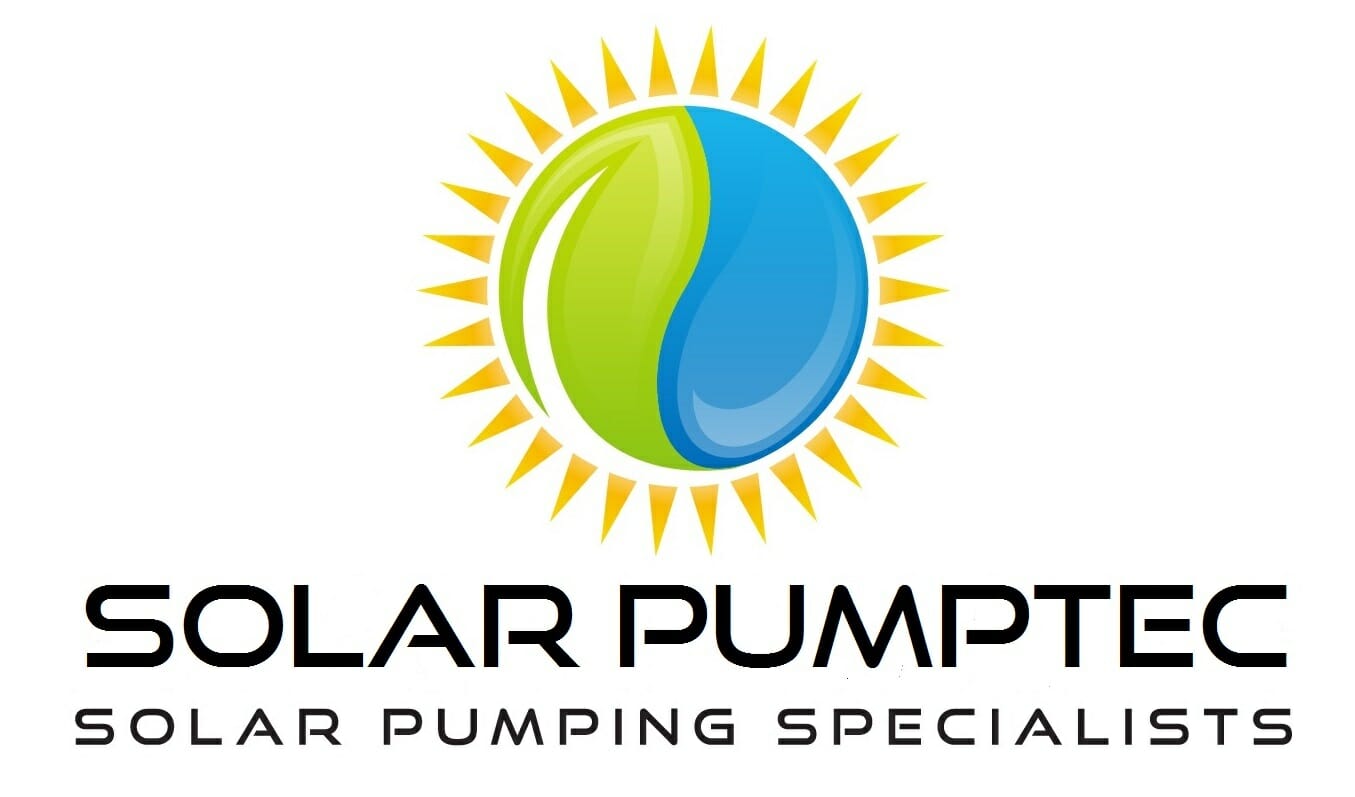 Solar Pumptec
Solar Pumptec brings the highest quality Italian made Solar Pumps to Australia.
Ideal for the Australian climate, for managing the most demanding water supply requirements. With over 100 different models to choose from, flows up to 250m3/hr and heads to 385m we are sure to have a solution for your irrigation or stock water needs.
Entire kits are available, everything supplied to get water whenever and wherever you need.
Get the right pump the first time.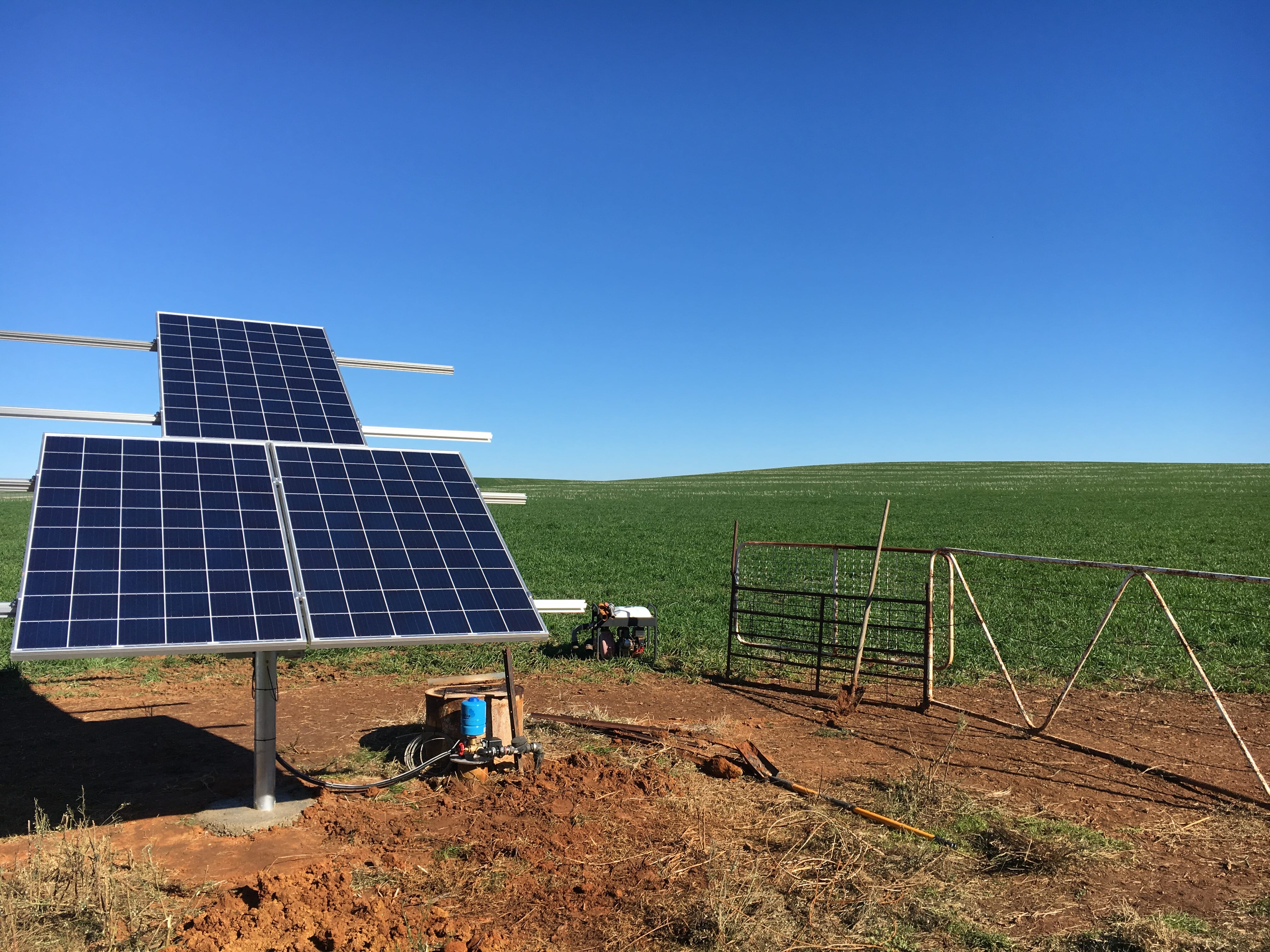 Solar Pumptec Nastec Nera Catalogue
Solar Pumptec Post Mount Brochure
Solar Pumptec Jinko Solar Panels
Solar Pumptec installations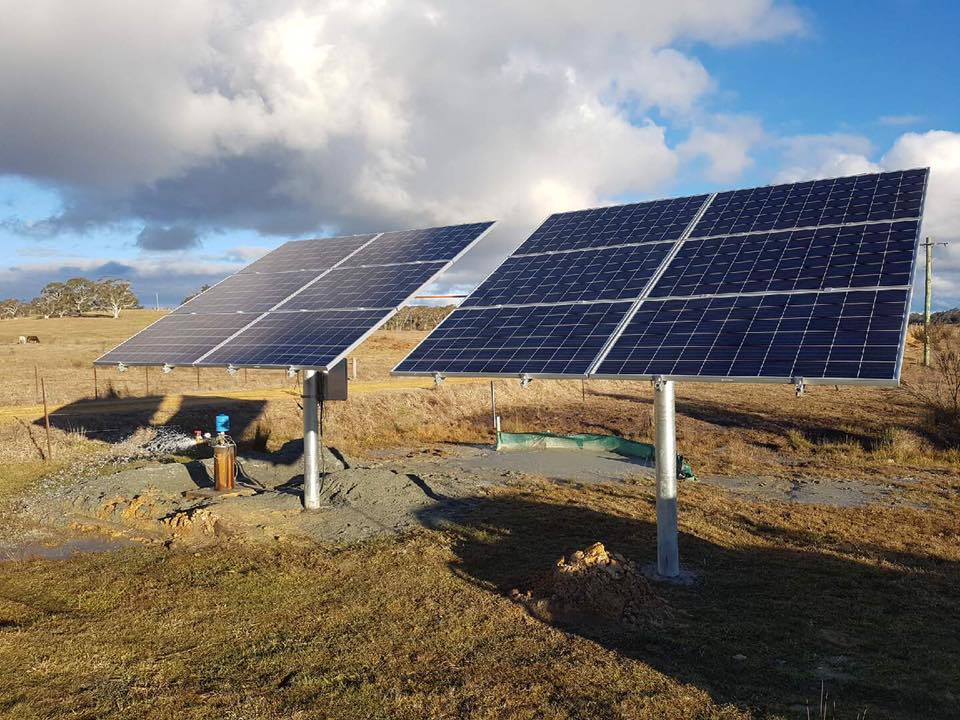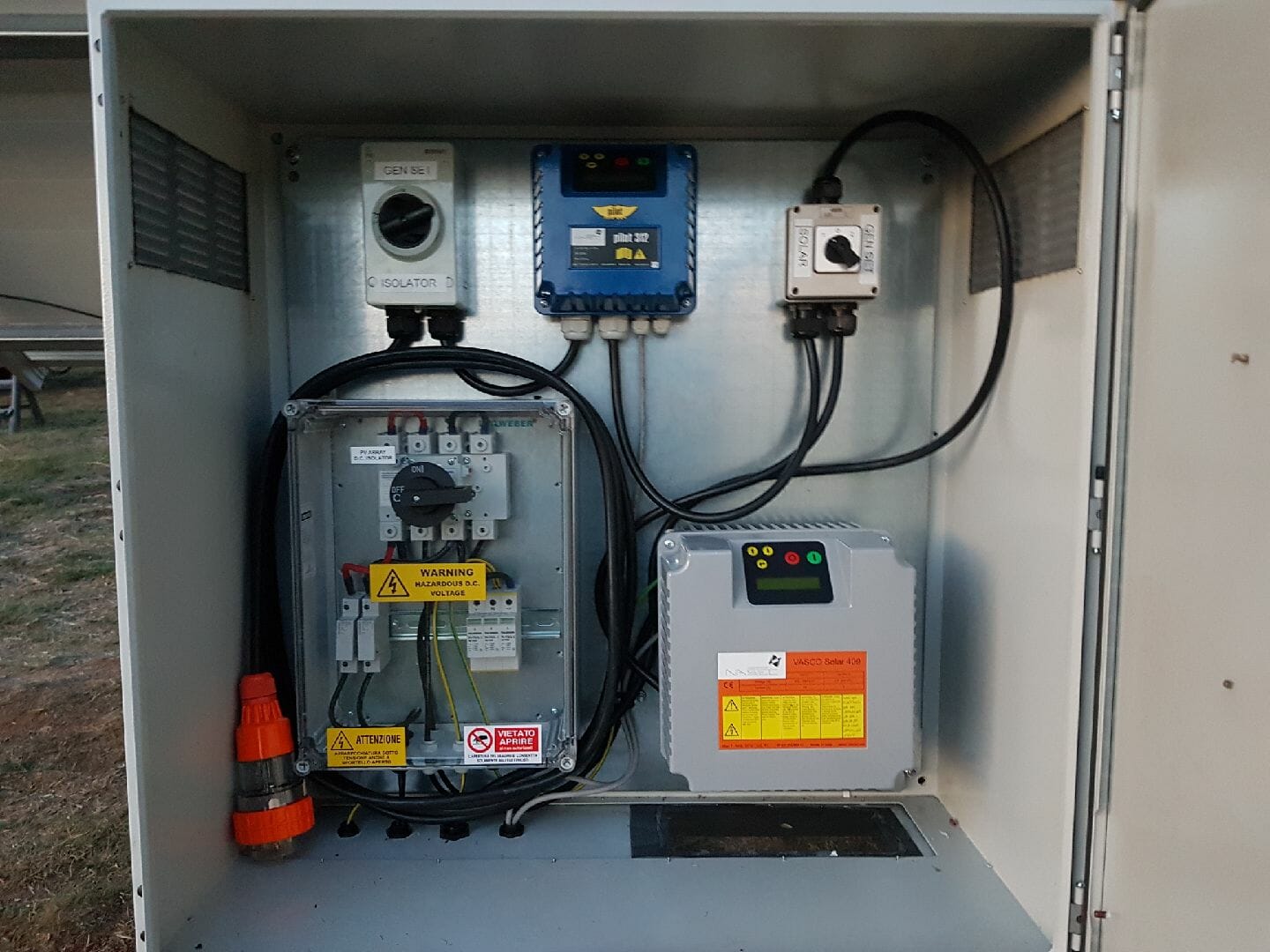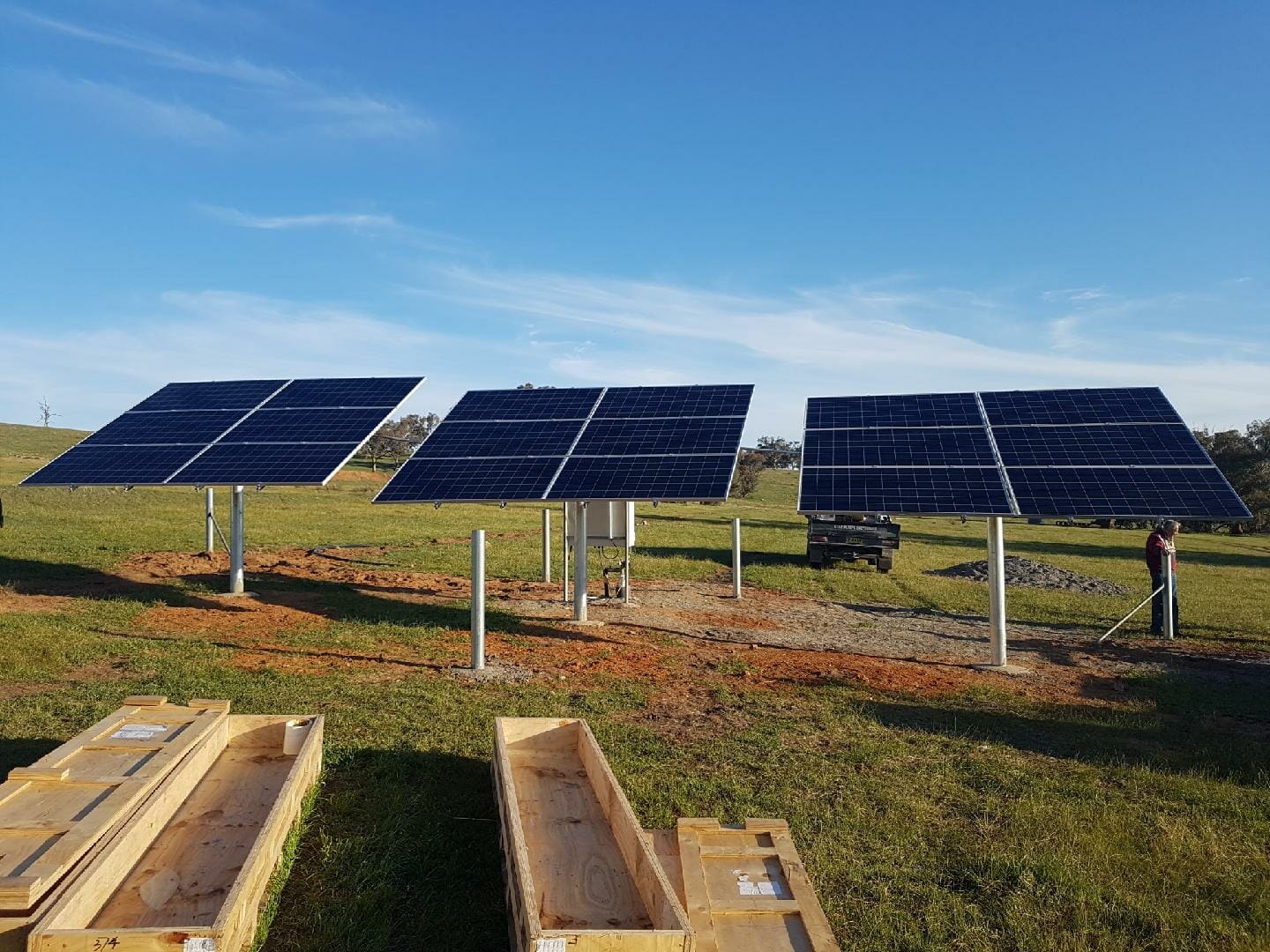 Mono Solar Pumps
Solar powered water pumping systems have been developed by Mono™ to pump water from boreholes, wells, lakes or rivers where electric or diesel power is unavailable or unreliable.
Reliability is the corner stone of a Mono's Solar system as they are designed to operate without any human interference in the remotest parts of the world. A Mono Solar Pumping system can run for years without maintenance.
Mono's plug and socket connections make installation quick and easy. This simple, robust design ensures service and maintenance requirements are minimal, saving you time and money.
Optional features such as Mono's patented GPS (Global Positioning Satellite) Tracking system guarantees the solar panels are always facing the sun. Providing maximum water flow when needed.
Mono Solar Pumps are designed for the harsh conditions and are particularly suited for use in Mediterranean countries, Australia and Africa to meet the needs of rural village water supplies, livestock and irrigated agriculture.
Features and benefits
The PC helical rotor sweeps the full surface of the rubber stator every turn, making it impossible for growth or iron oxide deposits to develop
Low pump speed means extended rotor and stator life in abrasive bores
GPS sensor provides precise latitude, longitude and time (operating on GMT), enabling the controller to continuously calculate the exact position of the sun and correctly position the solar array
Solar power is now more reliable and more cost effective than either windmills or diesel motors, and the equipment has been designed to withstand the toughest conditions while maintaining operation
A Mono solar pump will slow down when it is cloudy, but because it has no minimum speed (unlike a centrifugal pump) it will keep delivering water.
Surface or Floating Solar pumps from Mono – Sun Ray SRX
Sun-Sub Submersible Solar Pump
The Sun-Sub is a submersible pump and is the most popular Mono solar pump. Available, with either a stationary or GPS Tracking array, ranging from 200 Watts up to 2400 Watts, these systems can produce very high flows and discharge pressures up to 150m.
Mono™ Sun-Sub solar pumping systems have helped thousands of farmers and remote villages solve their water supply problems. They have replaced windmills or diesel powered pumps on remote bores providing economic, trouble free and reliable water.
The Mono Sun-Sub solar pump provides its own power eliminating the need for diesel fuel or AC power.
The system is easily automated to turn on or off controlled by float switch, pressure kit or built in electronic pressure control with float valves. Once your tanks & troughs are full, the pump will turn off, conserving water and reducing wear on the pump. The pump will turn itself back on again when more water is needed.
All Sun-Sub systems are supplied complete with pre-wired solar modules, array frames, pump element, submersible motor and solar motor controller. The entire package is easy to assemble and all electrical connections are fitted with plugs & sockets so electrical connections, do not require an electrician.
Accurately select the best system to meet your requirements using CASS (Computer Aided Solar Selection) software.
Sun-Sub solar pumping systems can be further enhanced with the use of GPS Tracking solar arrays and AC PowerPa generator interfaces.
The Progressive Cavity (PC) helical rotor pump element used in borehole applications is proven to provide maximum water output even in bores containing silt or iron oxide, and the PC pump will deliver water with every rotation regardless of speed, on solar.
The Sun-Sub fits in a 4" bore and its little brother the SB3 fits in a 3" bore.
Submersible Solar Pumps from Mono – The Sun Sub
Mono Solar Powered Water Pumping Systems Brochure
Mono Sun-Buddy Solar Pump System (small submersible)
Mono Sun-Ray SRX Solar Pump System (surface or floating)