Choosing the right water pump fittings is paramount to maintaining a constant, correct pressure in your water system. At Aldgate Pump Sales & Service we make it easy for you to solve your irrigation problems by offering a comprehensive range of poly pipe fittings, couplings and valves. Whether you require hoses and fittings for agricultural, manufacturing, industry, or just domestic watering we will have or can find what you need. We carry a large range which has excellent strength, durability and flexibility, many of which are ideal for hard working areas such as construction, sports fields, dairy farms, mining and outback areas which are subject to extreme weather conditions.
Our Range of Water Pump Fittings includes:
Poly pipe fittings – low density poly, rural poly and metric "blueline" poly
PVC fittings – for pressure pipe
Glue and primer for PVC
Galvanised fittings
BSP threaded poly fittings
Valves – ball valves & gate valves
Foot valves & non-return valves
Tank flanges
Camlock fittings
Contact Aldgate Pump Sales & Service on (08) 8339 6577 and talk to one of our friendly team about the range of water pump fittings and accessories we have in stock. And remember, if we don't have it in stock we'll find it for you. 
Hansen Threaded Fittings
Choose from the largest range of durable, high strength commercial quality threaded pipe fittings. We stock most fittings 15mm to 50mm -> more available on request.
Features
15mm to 50mm = 16Bar (1600kPa) pressure rating
Manufactured from high quality glass reinforced fibres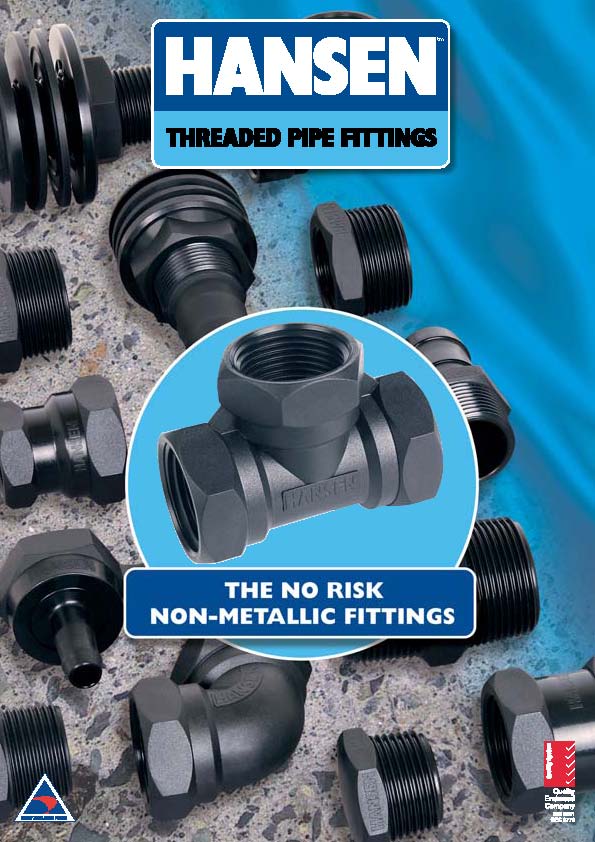 Philmac Rural Poly Fittings
The Philmac Rural range of Australian made compression fittings is the perfect connection for Australian rural B Class poly pipe. High performance with fast and easy installation.
Features
Australian made
For Rural B Class Poly pipe
50 year + design life
20 year warranty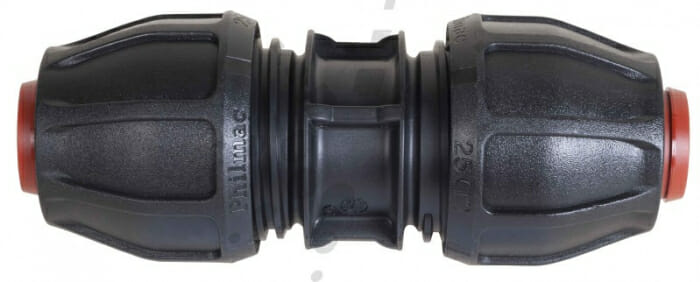 Philmac Camlocks
The complete range of Philmac Polypropylene Camlock fittings is available in store in sizes 20, 25, 40 & 50mm BSP. We can order Aluminium and Ny Glass camlocks.
Features
Rated to 700kPa
Stainless steel Cam arm pins
Long spigot for more than one pipe clamp.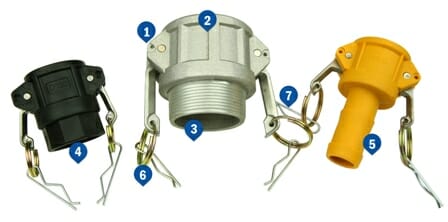 Philmac Ball Valves
The Philmac ball valve is designed and manufactured in Australia to survive our tough conditions. Rated to 16 Bar, with an easy grip, non-slip handle.
Features
Australian Made
Max pressure – 16Bar (1600kPa)
Meets AS/NZS 4020 standard for drinking water
25 year warranty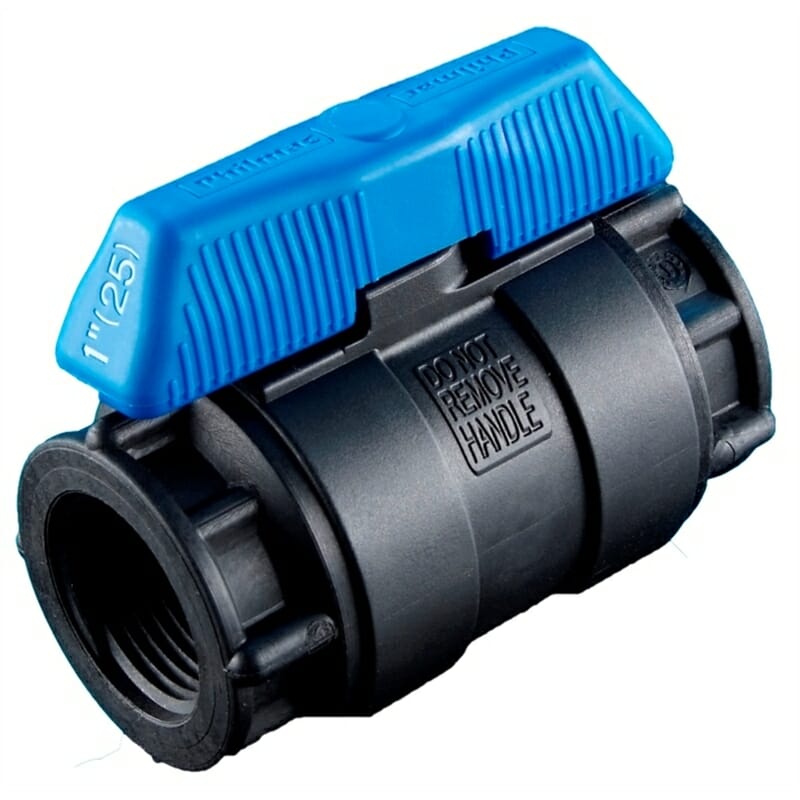 Foot & Non Return Valves
The Australian made Philmac Foot and Non-return valves are manufactured from the highest quality materials to ensure years of reliable service. Designed to allow water to flow in one direction only.
Features
Flow in one direction only
1400kPa pressure rating
Low pressure shutoff – 20kPa
UV and corrosion resistant
Brass Ball Valves
The BBV Series ball valve is constructed with a stainless steel handle, a teflon seat, and a chrome plated brass ball. Available in sizes 15mm to 100mm.
Applications
Agriculture
Turf
Domestic water
Max pressure – 1050kPa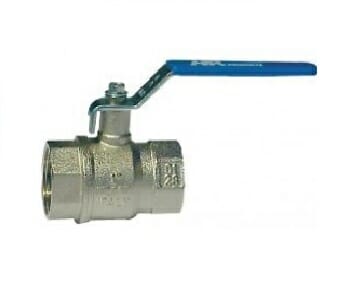 PVC Pipe and Fittings 
We stock PVC pipe from 15mm to 50mm in PN12.5 (1250kPa pressure rating). Other sizes and pressure ratings are available upon request.  We also stock PVC fittings to suit (Class 18 –AS1477) which includes:
Elbows
Tee's
Caps
Repair Couplings
Couplings
Valve and Faucet Sockets
Valve and Faucet Adaptors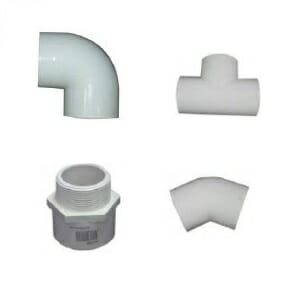 Alprene Metric Pipe Fittings
Complete range of compression fittings from 20mm to 50mm  for  metric polyethylene pipes. Disassembly not required for all sizes. All components work together smoothly to guarantee a reliable and efficient joint.
Features:
Body, Nut, thrust ring: virgin polypropylene in master batches, UV stabilized
Clamp ring: Acetalic resin
Gaskets: Food safe rubber (NBR)
Reinforcement ring: stainless steel AISI 430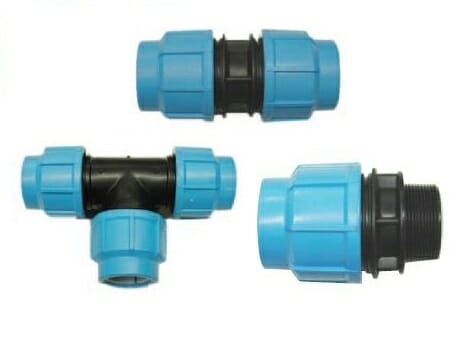 Galvanised Fittings
We stock an extensive range of galvanised pipe fittings from 15mm to 50mm. We also carry a small range of 65mm and 80mm fittings for bore pump manifolds.
Our range includes:
Elbows
Tee's
Brass Seat Unions
Long radius bends
Reducing Bushes
Nipples
Couplings/sockets
We also cut and thread galvanised pipe.
At our Aldgate branch we can thread 15 to 50mm pipe.
At our Woodside branch we can thread 15 to 80mm pipe.