Auto-Changeover pumps in Adelaide and the Adelaide Hills
Auto-Changeover pumps in Adelaide and the Adelaide Hills are important if you want to get the most out of your rainwater system. A small auto-changeover pump for your rainwater system can supply water pressure for one or two outlets and provide enough water pressure for your garden watering needs.
Submersible auto-changeover pumps offer a simple installation which is quieter and neater as the pump sits inside the rainwater tank. Ask your Adelaide and Adelaide Hills pumps specialists about your rainwater harvesting needs. Aldgate Pump Sales and Service will only be to happy to recommend the right rainwater pump for your system. We will even recommend the ideal rainwater tank!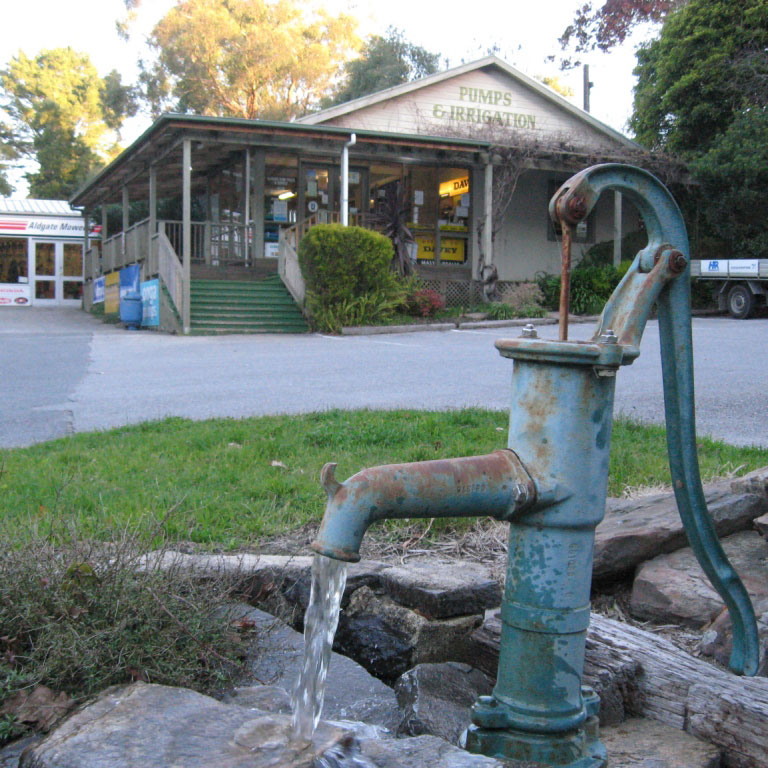 Notice from the South Australian Government and SA Water. As of June 2006:
SA Water requires all plumbing work to comply with AS/NZS 3500:2003,
Where rainwater is required by legislation to service an outlet (ie toilet cistern, laundry outlet or hot water service), there must be a continuity of supply between the rainwater and the reticulated supply (seamless automatic switching).
Aldgate Pump Sales & Service designs and supplies solar powered pumping systems for submersible bore pumps, surface pumps (or floating pumps) or inline transfer pumps. We offer both, domestic (home use) and commercial solar pumping solutions. Speak to us about providing a cost effective solution when power is not available.
What is seamless automatic switching?
Seamless automatic switching may be achieved by the following two methods:
1) An Apex Rain Aid Valve
The rainwater tank may be supplied by a specially designed ball float control valve connected to SA Water's supply and installed so it introduces only a small quantity of backup water when the tank is near empty to maintain a supply of water to the outlet eg toilet cistern (gravity supply).
2) An Automatic Switching device
A certified 'WaterMark' switching valve or device which automatically switches between the rainwater and the SA Water supply to ensure continuity of supply to the fixture/outlet when the rainwater supply is depleted (pressurised or pumped supply).
Need a Rainwater Pump in Adelaide or the Adelaide Hills? Simply call Aldgate Pump Sales and Service on (08) 8339 6577.
Automatic switching devices available from Aldgate Pumps: